The Benefits Of Professional Pest Control For Your Jackson, MS Home
September 10, 2021
Pest problems can occur any time of year to anyone. From rodents to mosquitoes, spiders, and termites, your Jackson property could become home to any of these unwanted pests. Infestations can happen for many reasons, but mainly pests will enter a property searching for food, water, and shelter.
For many people, their first instinct is to treat a pest infestation on their own, but this might not be the best choice. If you are a Jackson homeowner, you should know the best way to handle a pest infestation.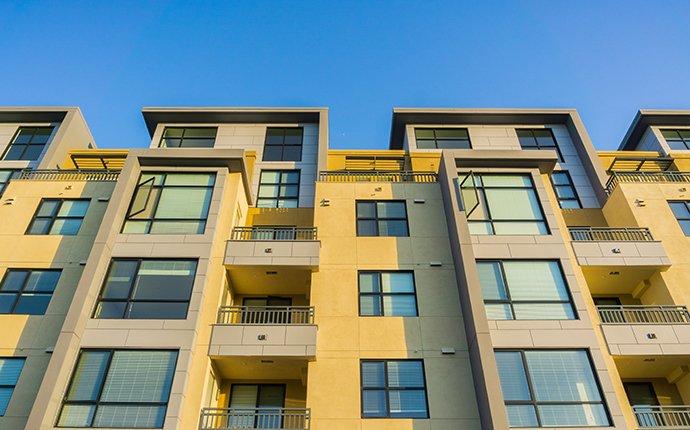 Homeowners And Pest Problems
Often, property owners choose to address pest problems on a case-by-case basis on their own. This can look like using store-bought products such as sprays, traps, and baits. But this method is flawed because these over the counter products:
are not as effective against pests as we want them to be
can be dangerous if used incorrectly
are costly
can make some infestations worse
don't get to the root of the problem, why and how pests are getting in
will leave you more stressed than you started
Instead of trying to do it yourself, let the professionals at Havard Pest Control do the work for you by choosing a pest control plan that works for you.
Havard Pest Control Programs
Why cause yourself stress, waste money, and take up valuable time trying to take care of pests on your own when you can get professional assistance. Havard Pest Control offers four customizable control programs that are much more effective and safer than doing it on your own. Below is a breakdown of each of our offerings with prices based on your property's size.
Pest Shield: Covers pests only and starts at $39/ month
Initial inspection & interior treatment
Four services per year
Exterior quarterly treatments
Perimeter treatment
Spider web removal
Coverage for 8+ household pests such as earwigs, house crickets, cockroaches, spiders, house ants, rodents, silverfish, and wasps
Free recalls as needed
Pest Shield Gold: Covers pests and termites retreatment and starts at $49/ month
Includes everything in the Pest Shield plan
Coverage for 17+ household pests including cloth moths, ticks, yellow jackets, carpet beetles, centipedes, millipedes, termites, carpenter ants, and fleas
Annual interior inspection
Termite retreatment coverage
Pest Shield Platinum: Covers pest and termite retreatment and replacement coverage and starts at $59/ month
Includes everything in the Pest Shield Gold plan
Termite replacement coverage
Termite Shield: Termite retreatment only and starting at $25/ month
Coverage for eastern subterranean termites and formosan subterranean termites
Initial treatment of the structure
Annual interior inspection
Annual exterior inspection
Free retreatment for subterranean termites as needed
We also offer additional services for bed bugs, wildlife, and moisture control. For assistance with choosing the right program and services for your property, contact Havard Pest Control.
Contacting Havard Pest Control
Contact us at Havard Pest Control to find out more. We will set you up with one of our trained technicians who will inspect your property and help you find the pest control program that is best for you. We will make sure to meet all of your needs while staying within your budget.
For over 70 years, we have been dedicated to providing efficient and effective pest control to the Jackson area. With our experts in your corner, you won't have to worry about pests. So, don't wait; give us a call today to schedule a free inspection.
Previous
Next