Trusted Pest Control For Jackson, Mississippi
Jackson, the capital city of Mississippi, is large in both size and heart. Jackson is known as "The City with Soul," that provides a fun, eclectic environment for everyone to enjoy. Another benefit to living in Jackson is that your home or business can be protected from the area's toughest pests with the help of Havard Pest Control. For over 70 years, our dedicated professionals have been protecting properties in Alabama, Louisiana, and Mississippi. We understand the pests that live in and around Jackson and we know how to control and eliminate them. To learn more about the effective residential and commercial pest control services we offer, contact Havard Pest Control today.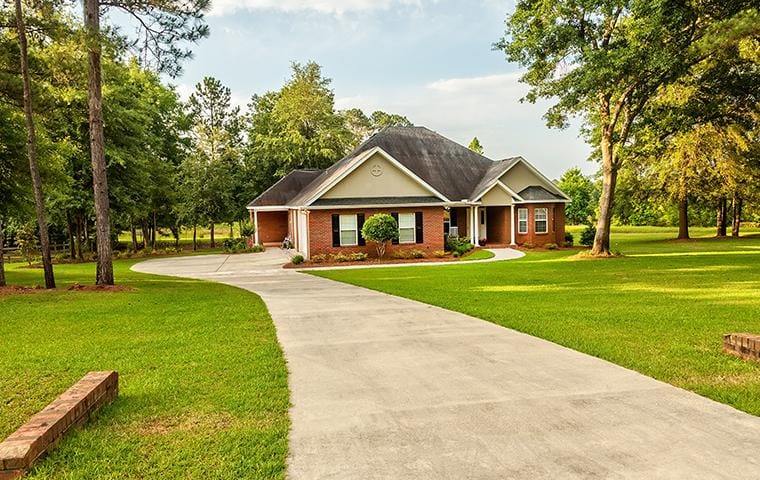 Residential Pest Control In Jackson, MS
The best way to solve your Jackson home's pest problems is to partner with a local professional. The professionals at Havard Pest Control understand local pest pressures and how to solve them in a timely, comprehensive manner. The reasons why so many homeowners trust Havard Pest Control to meet their pest control needs include:
We are family-owned and operated.

Our professionals complete honest evaluations.

We use quality products.

We provide exceptional customer service.
To learn more about protecting your Jackson home from insects and rodents with the help of Havard, reach out today.
Problems Mosquitoes Cause In Jackson, MS
To help you understand why putting into place a professional mosquito reduction program is so important, we want to provide a list of the common problems mosquito cause.
Their bites leave behind red, itchy welts.

While not super common, their bites may trigger allergic reactions including hives and breathing issues.

They spread serious diseases including West Nile virus, Zika virus, and encephalitis.

They can make your outdoor space a place that cannot be enjoyed.
To reduce the number of mosquitoes living and breeding on your Jackson property, contact Havard Pest Control. Our professionals can provide the seasonal mosquito control services needed to turn your backyard into a place that can be enjoyed any time of the day any time of the year!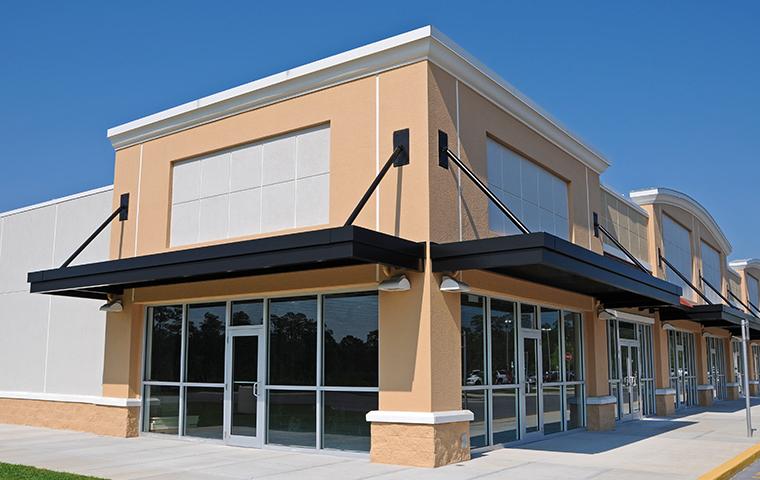 Commercial Pest Control In Jackson, MS
Pests that decide to make themselves at home inside a commercial facility can cause a variety of problems including damaging the positive reputation you have worked so hard to build! To protect your Jackson commercial property from pests, partner with Havard Pest Control. Our highly trained, experienced, and dedicated professionals will provide the services needed to guard your unique business from invasive pests. From general to targeted pest control, we offer affordable and effective commercial pest control solutions to keep pests out of businesses and away from customers, employees, and inventory. To schedule a free inspection for your Mississippi business, reach out to Havard Pest Control today.
Protect Your Jackson, MS Property From Termites
To stop wood-eating termites from feeding on your Jackson home, be proactive and partner with Havard Pest Control. We offer free-inspections and fast and effective treatment. Termites are a year-round problem in Mississippi. They are active 24/7, 365 days a year. Meaning once these pests find their way into your home, they won't stop feeding and damaging its structure until they are forced to. To help prevent problems with termites on your property we suggest the following:
Put into place a professional pest control service from a trusted professional like Havard Pest Control.

Remove tree stumps, fallen trees, and other debris from your property.

Keep at least an 18-inch barrier between your foundation and any mulch, soil, bushes, or shrubs.

Avoid soil-to-wood contact on your property.

Seal cracks and crevices in your home's foundation.

Remove areas of excess moisture around your home's exterior.

Utilize a dehumidifier in the basement to reduce moisture levels.
To learn more about our quality termite control services, contact Havard Pest Control today.