Our Bed Bug Control Process
Bed Bug Inspection
The first step to removing bed bugs from your home or commercial space is to schedule an inspection.
Havard Pest Control will then conduct a thorough search of the premises, including bedrooms and living rooms. Furniture such as beds, dressers, curtains, etc. will be inspected for signs of staining, excrement and other indicators of bed bugs. If bed bugs are detected, the inspector will explain the treatment options that are available to you and how you should prepare for them.
To make sure that everything is easy to follow, and no steps are missed, your inspector will give you a preparation sheet with items that must be completed to ensure optimum results at the time of treatment.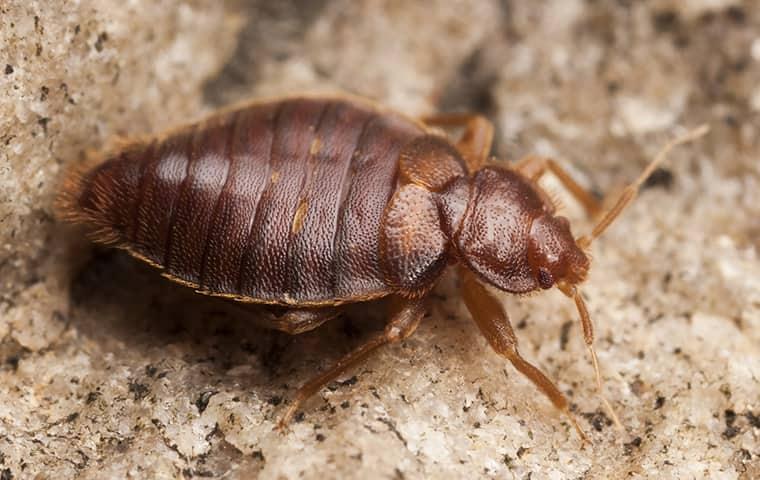 Initial Bed Bug Treatment
Havard uses the most technologically advanced materials and conventional bed bug treatments. This means that the whole house will be treated, even if bed bugs are only found in one area in order to make sure that they have not spread to the rest of the home. Bed bugs are notorious for traveling from room to room, so this step is vital.
Treatments will also be administered to cracks, crevices, and other surfaces where bed bugs were detected during the initial inspection. This will entail disassembling the bed to treat both the mattress and the box spring. Treatments will also target outlets, light sockets, wall voids, curtain rods, and other small areas that bed bugs may hide behind. We will also broadcast or treat the entire floor area. After the initial treatment, bed bug monitors will be set up to evaluate bed bug activity post-treatment. Based on the needs of the client, mattress and box spring encasements may also be installed.
Follow Up Treatment
A follow-up appointment may be included in the treatment plan. Havard will schedule an inspection within two weeks to inspect for signs of bed bug activity and another treatment as detailed above if needed.
Bed Bug Control Frequently Asked Questions
How long will bed bugs live without a blood meal?

Havard Pest Control offers customized preventative, treatment, and removal services for commercial spaces including food processing plants, restaurants, hotels, medical facilities, banks, office buildings, warehouses, and manufacturing plants.
How do I know if I have bed bugs?

The most common sign of bed bugs is the appearance of multiple bites on a host. These bites are usually grouped together and can form a raised red rash that is often confused with allergies or skin conditions. Other signs include visible feces, exoskeletons, and egg casings left behind by the bed bugs themselves. Look for discoloration or staining on sheets caused by feeding.
Bed bugs feed on blood and require a blood meal in order to lay their eggs, because of this, they will often nest close to their host. Inspect the seams of your mattress and bed frame looking for signs of bed bugs. Next, move outwards around the room, focusing on upholstered furniture, cracks in furniture, in and behind dresser drawers, and behind electrical outlet covers.
Are bed bugs a seasonal pest problem?

While bed bugs are not considered a traditional seasonal pest, they do seem to have a breeding season which peaks in August. Some studies suggest that this peak involves not only the breeding season of the insect but the time at which people are most likely to move, therefore spreading them inadvertently.