Trusted Pest Control For Meridian, Mississippi
Meridian is a large Mississippi city that offers plentiful job opportunities, diverse neighborhoods, many entertainment opportunities, and easy travel to neighboring cities and states. Another benefit to living in Meridian is that your Mississippi home or business can be protected from the area's toughest pests with the help of Havard Pest Control, the local pest control experts. For over 70 years our dedicated professionals have been protecting people and properties from pests and their potential dangers and damage. To learn more about the effective residential and commercial pest control services we offer, contact Havard Pest Control today.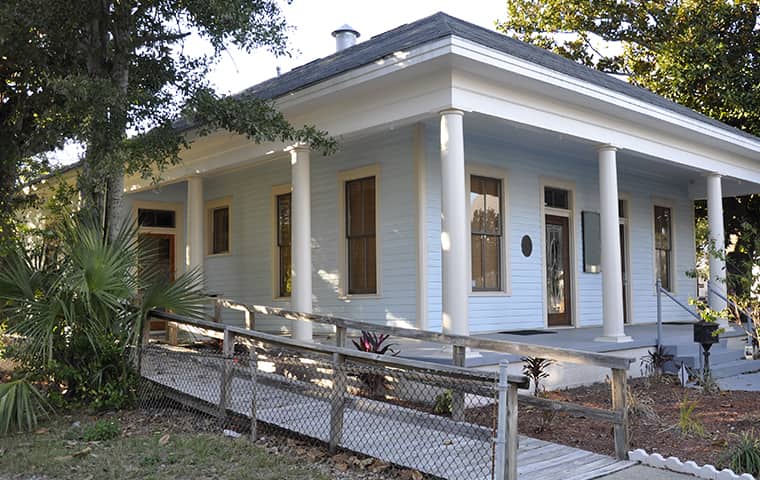 Residential Pest Control In Meridian, MS
Putting into place a residential pest control plan will provide continuous protection to keep pests out of your home throughout the entire year. The warm, humid weather in Meridian is not only attractive to people, but to many pests as well. Benefits of a professional home pest control program include:
Targeting pests before they enter your home. This means you never have to experience living with pests.

Saving you money. In the long run, preventative pest control is less expensive than taking care of pest problems after they pop up.

Prevents pests from being able to enter your home to cause damage, introduce disease, and create sleepless night.
To guard your home and family against pests, Havard Pest Control offers a variety of home pest control programs. To discover which will fit the needs of your unique Meridian home or to schedule a free inspection, give us a call today.
Why You Should Avoid Wildlife In Meridian, MS
Avoiding wildlife is important because of the damage they can inflict on property and the dangers they pose to people.
Wildlife is just that. Wild. Wild animals are unpredictable and will defend themselves by biting or scratching.

They can cause damage to the structure of your home by chewing or tearing through wires, drywall, insulation, siding, roof shingles, and more.

They can damage gardens, lawns, and create daily messes by digging through trash cans and compost bins.

They can contaminate food, food-storage areas, and the surfaces of your home with their urine, excrement, and saliva.

Wildlife can carry and transmit a variety of disease, including rabies which creates significant health risks for people.
If you discover
wildlife on your property
or inside your home, contact Havard Pest Control. Our professionals can provide the safe removal of wild animals and keep them from returning!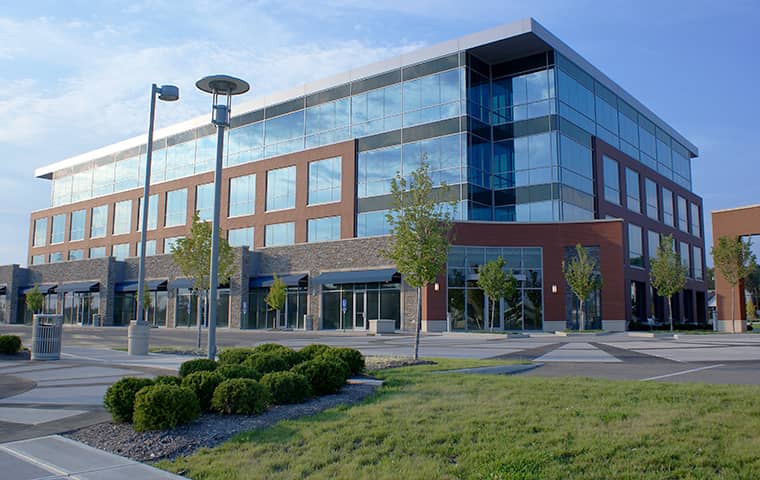 Commercial Pest Control In Meridian, MS
Havard Pest Control knows the pests that live in our area and we know how to keep them out of your commercial facility and away from your customers and employees. A professional commercial pest control program will stop pests from:
Spreading bacteria and disease inside your facility.

Damaging your business's reputation.

Driving away customers and employees.

Causing the failure of audits and inspections.

Causing a loss of revenue.
Protect your commercial property from pests by putting into place a commercial pest control program from Havard Pest Control. We offer free inspections and customized plans to ensure your business' unique pest control needs are always met. To learn more give us a call today.
How Termite Damage In Meridian, MS Can Be Prevented
Termites are a highly destructive pest. The good news is they can easily be prevented by partnering with a pest professional and making some simple changes in and around your home. Listed below are some helpful termite prevention tips:
Direct water away from the outside of your home by making sure gutters, downspouts, and splash blocks are in good working order.

Maintain an 18-inch gap between soil and any wooden elements of your home.

Remove fallen trees, stumps, and excess piles of wood from your property.

Make sure weather stripping is placed around windows and doors.

Reduce humidity levels in your home by using dehumidifiers and making sure crawl spaces are properly ventilated.
To protect your home from invasive and damaging termites, Havard Pest Control has developed
effective termite solutions.
To schedule a termite inspection that will be completed by one of our certified inspectors, reach out to us today!