Quality Pest Control For Businesses In MS, AL & LA
At Havard Pest Control, we have more than 70 years of experience and are offering specialized treatment plans and services for a wide variety of commercial spaces including but not limited to office buildings, warehouses, and manufacturing plants.
We offer technologically forward solutions backed with a satisfaction guarantee. To learn more about our commercial pest control services or to schedule an inspection, please contact us. In most cases, we are available on the same business day and have the ability to provide emergency services as needed.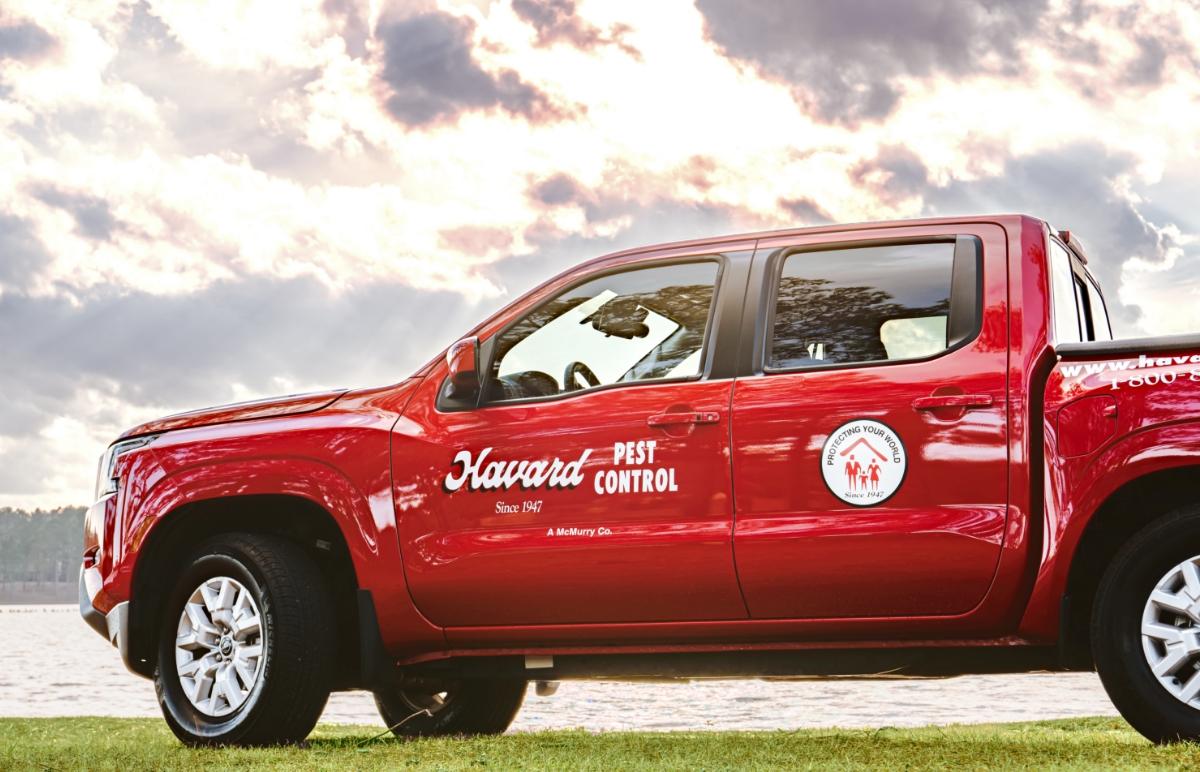 What to Expect When You Choose Havard
Free Inspection
Havard Pest offers free inspections to identify pest problems including insects, rodents, and wildlife. During our inspection, we will also indicate to you the areas of your property which are conducive to pest invasions. To remedy these issues and lessen the chances that you will have to deal with a full-blown pest infestation, we offer preventative services to stop pests before they enter your buildings.
Customized Pest Management Plan
Upon identification of a threat, your technician will develop a plan that fits the needs of your business, including general pest control designed for interior and exterior treatments, insect and rodent exclusions, rodent monitors, insect light traps, pheromone traps, drain treatments, bird control, etc.
Comprehensive Documentation
Havard will provide you with comprehensive documentation of the inspection, such as maps, barcoded stations, and in depth chemical documentation as well as a list of services performed on site, and recommendation for future services.
Commercial Pest Control Frequently Asked Questions
What types of businesses does Havard service?

Havard Pest Control offers customized preventative, treatment, and removal services for commercial spaces including food processing plants, restaurants, hotels, medical facilities, banks, office building, warehouses, and manufacturing plants.
Do you offer emergency pest control services?

Havard offers emergency services and has technicians on call to receive urgent requests. As a general rule, at Havard we try our best to respond to all inquiries within 24 hours to best meet your needs.
What does Havard offer for commercial bird control?

Havard provides humane bird control to rid your property of pigeons, geese, woodpeckers, and other pest birds. We use proven effective techniques such as bird netting to remove the pests from your property. This is especially important when dealing with protected birds such as woodpeckers, which are not permitted to be exterminated by law. We also may install bird spikes as a preventative measure to keep pigeons, swallows, sparrows, and other small birds from roosting and nesting in your buildings. These spikes come in a wide variety of sizes that are customizable for your needs. We also offer shock tracks, which are another very effective way of keeping birds from landing on roof peaks, ledges, and beams. Shock tracks are extremely low profile, making them excellent for high visibility areas. Our technicians will discuss all options with you at the time of inspection and provide recommendations for treatment as needed.