Why Professional Pest Control Is The Right Idea For Your Hattiesburg Business
January 7, 2021
Running a successful business is not easy to do. It takes hard work, determination, and perseverance. On any given day, there's no shortage of issues that could arise, making your job more difficult than it needs to be. As such, when the issues that arise in your Hattiesburg business are pest related, it's best to let the professionals take care of them for you. After all, you have more pressing concerns to worry about. That's why we here at Havard Pest Control offer a variety of satisfaction-guaranteed commercial pest control services to best suit your needs. That way the only thing you need to focus on is running your business.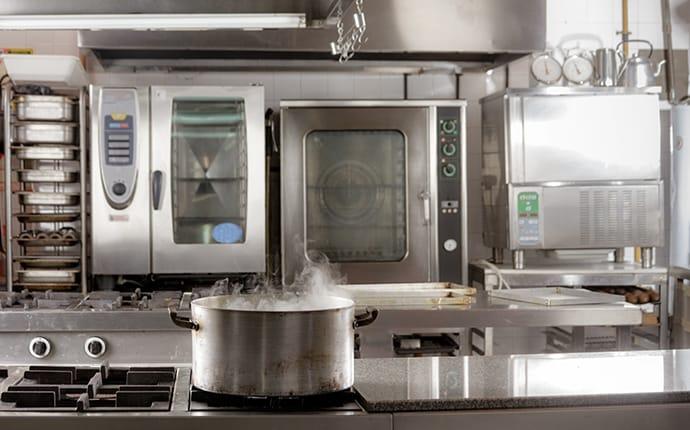 Pest Issues Common To Area Businesses
Here in Hattiesburg, there are a wide variety of businesses. Unfortunately, there are also a wide variety of pests to threaten those businesses. Whether it be rodents in restaurants or bed bugs in lodging establishments, there is no shortage of possible pest infestations in local Hattiesburg businesses. Businesses that need to take pest infestations into consideration most include:
Restaurants
Food processing plants
Office buildings
Lodging establishments
Medical facilities
Banks
Warehouses
Manufacturing plants
All of these businesses are at risk of such pests as rodents, cockroaches, ants, termites, bed bugs, pest birds, and more.
Risks Posed To Businesses By Pest Infestations
Pest infestations come with no shortage of potential risks. For starters, pests carry and spread a wide variety of diseases that can be detrimental to both your employees and customers. Depending on the pest, you could be dealing with salmonellosis, hantavirus, typhoid fever, plague, LCM, listeriosis, and tularemia among many others. They can also contaminate surfaces and food with harmful bacteria and human pathogens.
In addition to being dangerous to employees and customers, a pest infestation can have a lasting impact on the reputation of your business or product. Given the age of social media in which we live, even a single pest sighting is enough to hinder business. With margins as thin as they are in most industries, you simply can't afford to lose customers, especially not from something preventable like pest infestations.
Havard Pest Control's Commercial Pest Control Program
As no business can afford to take the loss that comes along with a pest infestation, Havard Pest Control offers an extensive commercial pest control plan to ensure your business is protected from pests at all times. This includes a free inspection, a customized pest management plan, and comprehensive documentation.The free inspection is intended to identify any current infestations as well as problem areas that could lead to future infestations. That's why we offer preventative services; so that you can nip any pest infestations in the bud before they ever get in the building.
Following the initial inspection, your technician will develop a plan that is customized to your business' needs. This includes interior and exterior treatments, insect and rodent exclusion, rodent monitors, insect light traps, pheromone traps, drain treatments, bird control, and much more.
Finally, we will provide you with comprehensive documentation of everything that has been performed including chemical documentation, and our recommendation for future services.
Contact Havard Pest Control Today!
There's no sense in letting something as preventable as a pest infestation harm your business. That's why we here at Havard Pest Control designed our commercial pest control plans to fit your individual needs. With over 70 years of experience, we can guarantee your satisfaction with Harvard. Don't let pests threaten the health and safety of your employees and customers and hurt your business. Instead, contact us today and let us do our job so that you can focus on yours!
Previous
Next