What To Do About Bed Bugs In Your Hattiesburg Home
May 14, 2021
You've heard about them, you've read about them, but you've never actually seen these blood eating pests in the flesh – until now!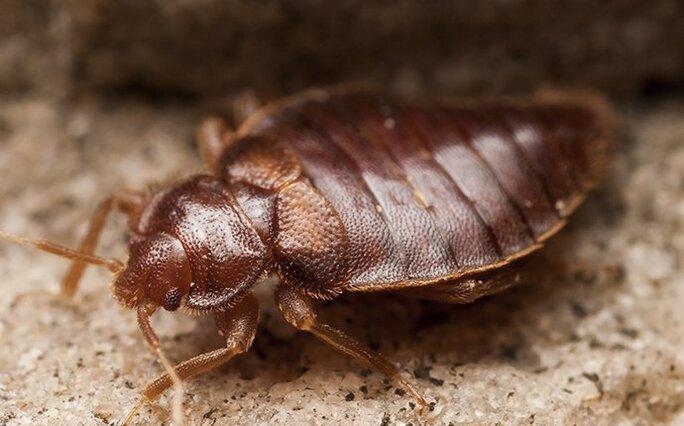 Bedbugs in Hattiesburg homes are nothing to shake a stick at. Not only can these pests become major health hazards for more vulnerable populations, but they can easily grow into massive colony sizes that make living (and sleeping) a constant nightmare. Bedbugs are no more than the size of an apple seed, or about ¼ an inch long, but their impact can be felt all over the home.
Are you not sure if bedbugs are crawling through your Hattiesburg home? You will be able to identify these bugs by looking for the following characteristics:
Oval shaped bodies that are brown or rusty red in appearance

Nocturnal bugs that only seem to come out in the dark or at night

Bugs that seem to appear near bedrooms, couches, or other family living areas
Bedbug infestations are also easy to spot. Check your home for signs of:
Dark brown or black excrement spots appearing on bed sheets, pillowcases, or mattresses.

Dried blood patches left from bedbug feeding. These may be found on couches, near mattresses, or on pajamas or overnight wear.

Piles of dried bedbug exoskeletons on the floor or in small corners.

A sweet, musky, or vaguely lingering odor that seems to have no origination point.
Bedbugs can be tricky pests to eliminate from the home and are often difficult to track down and kill in large numbers. Many homeowners recognize the difficulty in dealing with bedbug infestations and therefore opt to deal with them entirely on their own. Not only will they save time, but they will save a little extra money too. Right? Wrong.
Unfortunately, the world of bedbug DIY(do it yourself) is not quite as sunny as some would have you think. A closer analysis of some of the most 'cost-effective' DIY plans may result in massive disappointment.
The Unreliability Of DIY Bed Bug Control
A simple online search will tell you that there are thousands of 'tried and true' methods of household bedbug control methods. We're here to tell you that most of these methods are expensive, dangerous, or largely ineffective. Here are some of the most common DIY bedbug remedies below:
Some homeowners believe that installing mattress covers or other plastic coatings on their upholstery will protect them from recurring bedbug lifecycles. However, bedbugs are extraordinarily resilient pests and can survive in almost any location. In fact, adult bedbugs can survive up to one year without consuming a blood meal. Bedbug mattress covers and other plastic coatings can cost several hundred dollars at retail venues.

Topical sprays made yourself will not kill bedbugs, nor will they eliminate eggs before they hatch. You may be able to create a spray for relatively low costs, but the time sink created by labor will be hard to justify.

Purchasing bedbug topical products from a big-box retailer may seem like a good idea, but the application of dangerous chemicals may actually be endangering your family and friends. These products may be on the cheaper side ($25) or much more expensive ($100+).
Invest With The Best – Havard Pest Control's Bedbug Treatments
Havard Pest Control's bedbug control program factors in price, effectiveness, and opportunity. Our treatment gets rid of bedbug infestations entirely and permanently and protects your family all throughout the application process. Our programs are more time-efficient, more cost-effective, and more readily available than any DIY project. Contact Havard Pest Control to learn more today!
Previous
Next