What Is The Best Way To Treat My Louisiana Home For Termites?
September 30, 2022
There isn't much you need to know about termites. However, you should know that they are the most destructive insects found around the globe, you should know that they love invading homes, and you should know the absolute best way to keep them out of your home. Today we will be talking about some common termite control methods and discussing the best way to treat your Louisiana home. Interested in learning more? Keep reading to learn everything you need to know about termites, including why pest control in Louisiana is especially important when it comes to these pests.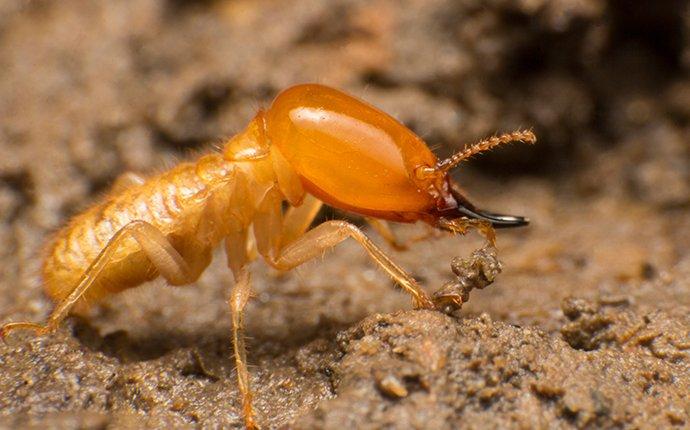 How Toxic Are The Chemicals Used In Termite Extermination?
Many conventional termite control products contain chemicals that may be harmful to humans and animals if not used properly. That said, professionals understand how to utilize these products and apply them in such a way that they pose minimal risk to health. Most liquid treatments are injected into the ground around the exterior of buildings so that they affect tunneling termites but not people and pets that pass by. If you are concerned about the use of chemicals around your home, consult with one of our professionals. We would be happy to address any of your concerns and help you find a plan that will meet your termite control needs.
Why Is Termite Control Necessary?
Termites are among the hardest pests to identify here in Louisiana. When they invade structures, they do so through underground tunnels. They then work their way through the foundation of homes and follow the moisture they spread upwards. If you do not have some form of termite control in place, these pests might catch you off guard and cause extensive damage. To avoid this, have your home professionally inspected for termites once a year or invest in a comprehensive termite control plan.
The Best Termite Treatment Methods Of 2022
There are many methods companies are using to combat different types of termites in 2022. At Havard Pest Control, we only use the two most popular and effective solutions.

The first solution we use involves liquid treatments. More specifically, we use Termidor, a leading product in the termite control industry. This liquid treatment acts as bait. When termites tunnel up to the exterior of a home, they gather Termidor before attacking structural wood. They then bring this poisonous substance back to their colony and feed it to their queen. Before too long, the entire colony is eradicated.

The second method we use is Sentricon. Sentricon utilizes bait stations placed around properties. These stations are designed to attract termites before they even think about invading your home. In our opinion, this is the optimal solution for all kinds of termites. If you are on the fence about what option will best suit your home, let our team pay your property a visit. We will perform a detailed inspection, identify any current threats, and inform you of our recommendation for termite treatment.
Professional Termite Control For Louisiana Homeowners
Now that you know how to get rid of termites, let's talk about why you should choose Havard Pest Control for your termite protection. We are a family-owned and operated pest control provider that has been serving our community since 1947. During this time, we have made a name for ourselves and proven this through high reviews and customer referrals. If you want a company that will go above and beyond with your pest control, we are your best choice for the job.

Contact Havard Pest Control today if you have questions about pest control in Louisiana and find a time to have your home treated for destructive termites. Keeping out wood-destroying insects has never been simpler.
Previous
Next