Rodent-Proofing Your Hattiesburg Home For The Winter
October 21, 2023
When you live in a place with cold, snowy winters, getting your house ready for winter becomes part of your yearly routine. Things like storing your patio furniture in a shed or the basement, bringing in the toys you've left out all summer, and taking out your window air conditioning units are just a few of the chores you do in the fall. Making sure your shovels and window scrapers are in good condition and that you're stocked up on firewood and ice melt are some of the others.
If you've neglected rodent-proofing your Hattiesburg home for winter in the past, we highly recommend adding it to your to-do list this season. Find out why it's so important and what to do for effective rodent control in Hattiesburg below.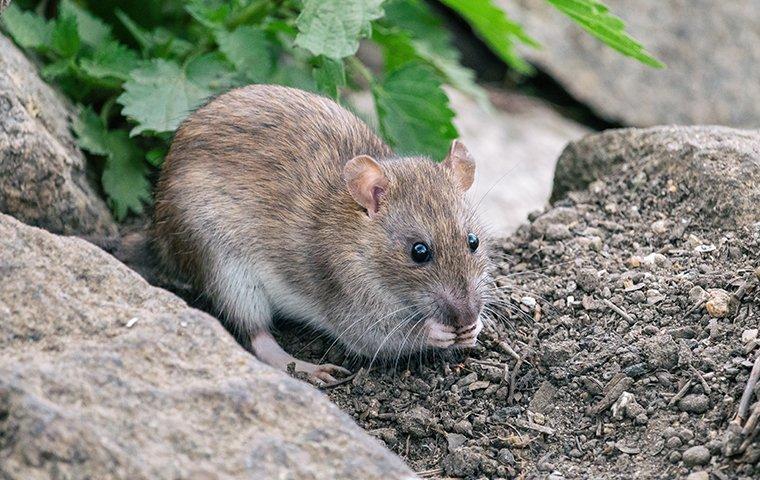 Why Rodent Problems Increase As The Weather Cools
Rodents are creatures that are active all over the United States, no matter what type of climate you live in. While you might think that they'd be more of an issue for homes in warmer climates, the truth is that homes in northern climates are extremely susceptible to rodent infestations, especially in the winter months.
During summer, rodents in Hattiesburg can fulfill all of their needs pretty easily in the great outdoors. It's warm enough, even at night, to nest somewhere outdoors, and the food and water supplies are plentiful. However, as the summer fades to fall, a number of things begin to happen that threaten the lives of rodents.
First, the temperature starts to drop. While fall days are still pleasant, the nights become colder and colder, making it much harder for rodents to remain comfortable being outside. Furthermore, food and water supplies slowly start to dwindle. Gardens stop producing, plants start dying, and as it gets colder and colder, water supplies will eventually start to freeze over.
Because of these changes, rodents know that fall is the time when they need to find a new living situation. They need shelter that will remain warm all through the winter. They also need that shelter to be close to an area that provides ongoing food and water. What better place for rodents to live in the winter than in your well-stocked, climate-controlled home?
Steps You Can Take Now To Minimize Your Risk For Rodents In Winter
Thankfully, by adding rodent-proofing tasks to your fall chores, you can help minimize your risk of a rodent infestation in your Hattiesburg home. Start with outdoor rodent control, then make your way inside to implement some preventative measures there as well. These tips will help:
Clean up your yard. Remove leaf and yard debris, and continue to keep your grass trimmed as long as it keeps growing.
Cut back branches, shrubs, and other foliage that touch the sides or roof of your house.
Remove potential food sources, such as fallen fruit from trees and bushes, bird seed, and pet food you've left outside.
Eliminate excess moisture around your property. From clogged gutters to dripping fixtures, take care of any water issues.
Remove wood piles and other objects where rodents might hide.
Seal all entry points into your house, no matter how small.
Keep all food in your house in hard-sided, sealed containers.
Clean up after meals, including dishes, counters, and floors.
Remove clutter from your house, even in infrequently-visited storage areas, such as the attic.
All of these prevention tactics will greatly reduce your chances of ending up with rodents in your Hattiesburg home this winter.
Professional Rodent Extermination: Seek Expert Help
If you find rodents in your house, it's best to seek expert help. Do-it-yourself rodent control rarely yields the results homeowners are looking for and usually leaves rodents behind to continue damaging your house. The best rodent control near you is available from Havard Pest Control. We specialize in professional home pest control in Hattiesburg and will make sure all of your needs are met.
Your Best Bet For Total Rodent Treatment In Hattiesburg
Although preventing rodents is always better than having to deal with a rodent infestation, knowing how to get rid of rodents is just as important as knowing how to prevent them. Sometimes, despite your best efforts, you might find yourself with a rodent problem. When that happens, you need to know what to do. Your best bet for total rodent treatment in Hattiesburg is to call Havard Pest Control. We not only provide rodent control to get rid of your rodent infestation, but we also offer all the related services you might need. From exclusion to sanitation services to repairs and much more, Havard Pest Control is your full-service rodent control provider.
The most effective and complete rodent control near you is available from Havard Pest Control. If you need rodent control or if you have questions about preventing rodents this winter, contact us today.
Previous
Next