Forgoing Winter Wildlife Invaders In Jacksonville, Alabama  
December 26, 2019
As winter draws closer and colder weather replaces the warmth of summer, many of us are turning up our heaters and wearing more long-sleeved clothing. With winter on the way, it's common to see many wildlife creatures gathering food and seeking out sources of shelter. Spotting any animal out in nature can be a fun and interesting experience. However, if you start finding raccoons, skunks, rodents, snakes, or any other wildlife pests on your Jacksonville property, the experience is anything but pleasant. With winter closing in on us, it's common to find rodents or raccoons seeking shelter from the cold. Unfortunately, many pests choose to seek shelter in Jacksonville homes. Whether rats are looking for food in your home or raccoons are searching for a warm place to hide, all wildlife pests are a threat to you, your family, and your property.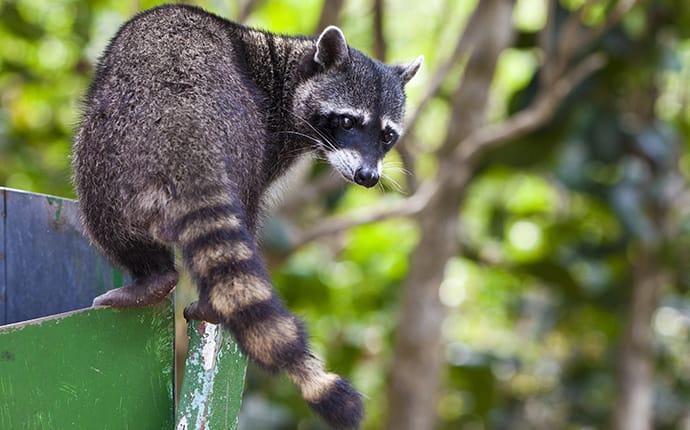 What health risks are associated with wildlife?
There are many wildlife pests that appear cute or even cuddly, at first glance. Raccoons, feral cats, and skunks are all animals that many people find adorable. However, these wildlife pests are capable of inflicting painful bites and scratches if they are provoked or threatened. Aside from the immediate physical threat of bites, wildlife pests are also capable of introducing harmful bacteria, pathogens, and intestinal parasites into your Jacksonville home. A few diseases some wildlife pests can spread include rabies, canine distemper, tularemia, hantavirus, and leptospirosis.

While some wildlife pests can threaten your health, others are capable of damaging property. Rodents are known for their ever-growing front incisors, which cause them to gnaw on just about everything. Rats and mice might chew through wires, piping, or other important utilities. Raccoons and skunks often rip up insulation and tear apart structural components of homes. Wildlife pest infestations can cost homeowners thousands of dollars in repairs, especially when the infestation involves larger pests. To avoid the risk of being bitten or injured, you should never try to handle a wildlife pest infestation without professional help. Even cleaning up rodent droppings can be dangerous to your health, which is why reaching out for professional help is always your best option.
Wildlife Pest Prevention Tips
While it's important to contact professional help for any wildlife pest problem, there are still a few ways you can make your Jacksonville home less attractive to these dangerous pests. Consider implementing these pest prevention tips around your property to minimize your risk for an infestation.
Keep your garbage cans sealed and stored away from your exterior walls.
Clear away debris, logs, or other items that may provide shelter for pests.
Cut thick brush away from your building.
Ensure outdoor sheds or garages are locked up.
Store pet food in plastic containers when not in use.
Fill in gaps or holes under porches and decks.
Seal cracks and crevices along your foundation.
Replace torn window screens.
Keep your vents covered.
Many pests like to invade attics, wall voids, and crawlspaces to hide from the winter weather. If any form of wildlife enters your home, contact the wildlife experts here at Havard Pest Control. We have what it takes to keep your Jacksonville home free of pests year-round. Our wildlife control program removes pests from your property safely and humanely. You'll never worry about pests in your home again when you have the licensed pest technicians here at Havard by your side. Give us a call today for more information about how we deal with wildlife pests.
Previous
Next