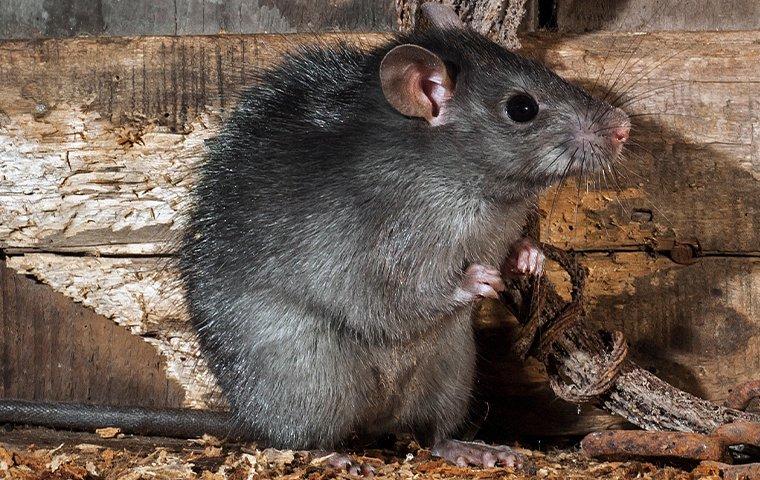 When the alarm sounds in the morning, you have to choose to get up or hit the snooze button. Then, you must decide what clothes to wear for the day. Traveling to work involves choosing between several routes which lead to your destination. Every day we make choices. Sometimes we make good choices, and we make decisions we occasionally regret.
You know you need to choose rodent control when you hear scratching in the walls or underneath the floor while enjoying a quiet evening relaxing in your easy chair. You must decide whether or not you will tackle the rodent problem in your Hattiesburg house by yourself or if you will secure professional pest control assistance.
You probably found this article because you don't know what choice you need to make regarding a possible rodent infestation in your Hattiesburg home. We will give you information about rodent control in Hattiesburg from Havard Pest Control and the pros and cons of using a professional rodent control company versus the do-it-yourself option.
Before we get into the material, let us introduce ourselves. Havard Pest Control began in 1947, and our family-owned and operated company now serves customers in Alabama, Louisiana, and Mississippi. Although many pest control companies have come and gone over the decades, Havard Pest Control remains because of our highly trained and experienced service technicians and dedication to high-quality customer service. Our QualityPro Certification proves our commitment to excellence because less than 10% of pest control companies in the United States achieve this honor. Now that you know a little about us, let's continue our exploration of your rodent problem.
Common Rodents Keeping Hattiesburg Homeowners Up At Night
Rodents are warm-blooded mammals with a pair of upper and lower constantly-growing incisor teeth. These animals keep their teeth trim and sharp by gnawing on nearby objects. Some rodents are wildlife because they prefer to live separately from humans; however, the animals which cause Hattiesburg residents problems are commensal rodents that do not mind sharing space with humans.
There are two basic types of commensal rodents: rats and mice. The main rodents of concern in the Hattiesburg area are as follows:
Norway rats
Roof rats
Deer mice
Field mice
House mice
So that you can make the best decision regarding the possible rodent infestation in your house, we will briefly describe these creatures.
Norway rats have brown fur with interspersed black hairs on the topside and grey or white hairs on the belly of their 16-inch plump bodies (head to tail). These social creatures live with other Norway rats in basements and lower floors of homes, where they venture out from their nests in wall voids and other undisturbed areas to forage for food at night.
Roof rats have a similar body color and length to Norway rats but sometimes have black bellies and narrower bodies. As their name suggests, roof rats are excellent climbers that prefer to live in trees or upper levels of homes. They also live in groups and scavenge for food at night.
Mice have a smaller body length than rats. Deer mice measure 5 to 8 inches (including the tail) and have a brown topcoat, a white belly, and feet. A distinguishing feature between deer mice and other mice on our list is their bicolored tail that has brown on top and white on the bottom. Deer mice, also known as white-footed mice, tend to live in sheds or garages inside storage containers, wall voids, and drawers.
Field mice have a grey or brownish topside and a white underbelly. Like deer mice, they also have white feet and a similar body measurement. These creatures live mainly outside but invade houses to search for food or water during dry seasons or extreme weather conditions.
Although you may have field or deer mice in your Hattiesburg home, you likely have an infestation of house mice due to their rapid reproduction rate. These rodents have a round 2 1/2 to 3 3/4-inch body (not including the tail), dusty grey fur, a cream-colored underside, large ears, and a pointed muzzle. These mice live in wall voids, beneath insulation, and in other dark, secluded places in a house.
Havard Pest Control has the tools, experience, and knowledge to remove the type of rodents in your Hattiesburg home. Our trained technicians know the signs of a rodent infestation, can identify the species, and will develop a comprehensive plan for their removal.
DIY Versus Professional Rodent Treatment: Pros And Cons
Now that you can identify the rodent species infesting your house, you must decide how to remove them from your property. The choice is; will you use professional pest control from Havard Pest Control, or do you attempt to remove the rodents yourself? To help you decide, let's discuss the pros and cons of each choice.
In all honesty, you can end a rodent problem in your house using traps purchased from the local hardware store if you have only one or two rodents. If you notice the rodents early before they created a nest and spread pheromones via urine along pathways in your home, you may be able to stop the problem before it gets out of hand. Another benefit of DIY rodent control is the instant gratification from catching one in your trap.
The drawback of DIY rodent control is the infestation may not be as small as you think. You may have many rats or mice already living in your house, and one or two traps will not end the problem because they do stop the rodents at the source. Effective rodent control requires a long-term effort involving monitoring, clearing traps, and application of other treatments. Furthermore, most homeowners, through no fault of their own, do not know about rodent pathways, attractants, entry points, and possible hot spot locations. Also, the misapplication of a product can put your family members and pets at risk. One final concern of DIY is getting an infection when removing a rodent from a trap due to a bite, scratch, or unprotected contact.
The benefits of professional rodent control in Hattiesburg from Havard Pest Control is you are partnering with an experienced company with trained technicians. We know how to stop the infestation at its source. Our technicians have experience with strategic trap placement, bait stations, and proper product application. We provide you with exclusion tips and alert you to attractants to deter rodents from invading in the future. Using professional rodent control removes the burden of solving the infestation problem from you, plus our services are guaranteed.
The only possible downside to professional rodent control is the upfront cost. However, many DIY'ers discover they ultimately pay more in the long term due to inexperience, use of the wrong product or methods, or inability to monitor traps consistently. In most cases, you save money by choosing the best rodent control near you, Havard Pest Control.
How To Choose An Effective Rodent Control Provider
We realize we are not the only rodent control company in Alabama, Mississippi, and Louisiana, and choosing between many pest control options is time-consuming and overwhelming. Therefore, as you review your options, we recommend you consider the following:
Longevity in the pest control industry
Affiliations with professional pest control agencies
The certification process of technicians
Testimonials, reviews, and online ratings
Warranties and guarantees
Availability of technicians
Commitment to ongoing training of employees
Service plans
When you compare Havard Pest Control with other companies that provide pest and rodent control near you, you will see why we are the best choice.
Havard Pest Control Is Your Source For Rodent Control In Hattiesburg
Havard Pest Control is a QualityPro Certified company. A QualityPro company must conduct background checks on all employees, have a drug-free work environment, require interviews, meet insurance policy requirements, etc. All technicians and sales employees must pass the QualityPro exam. Only 3% of pest control businesses have this certification which exceeds 18 federal and state requirements, and Havard Pest Control is one of them.
We maintain affiliations in good standing with the National Pest Management Association and state pest organizations where we service. As you tour our website, you will notice our high Google ratings and numerous reviews praising the work of our highly trained technicians and customer service team.
When you contact the Hattiesburg home pest control services from Havard Pest Control, you will speak to a trained customer service member who will listen intently and gather information about your rodent problem and will dispatch a technician to your home for a free inspection (some exclusions may apply). Our certified technician will identify rodent entry points, attractants, pathways, the extent of the infestation, and the rodent species causing the problem. We will use the investigation data to create a plan regarding trap placement, bait stations, and products. If rodents have destroyed insulation, we can replace it with pest control insulation.
Contact us today to learn about our pest control treatment options and to schedule your free inspection.