Why Havard Is The Call To Make To Keep Your Mississippi Business Pest-Free
December 19, 2019
Every business owner deserves the most advanced and highest quality pest control services available. Pests are capable of causing a lot of problems in a commercial facility, which is why commercial pest control is crucial when it comes to protecting your property, health, and reputation. No matter what industry your Mississippi business is in, Havard Pest Control has a solution for you. Whether you own a restaurant, hotel, motel, medical facility, bank, office building, warehouse, food-processing plant, manufacturing facility, or any other business, we are ready to provide your company with everything it needs to stay free of pests, year-round.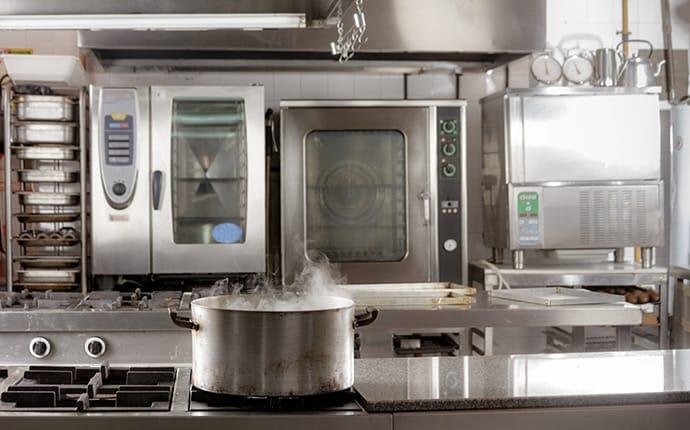 Problems Commercial Pests Cause
A commercial business without the protection of an effective pest control plan risks losing customers. Pest infestations damage the quality of products, the efficiency of services, and the trust of customers. Rodent, bird, and insect pests are capable of destroying property and spreading diseases into an establishment. Some pests might contaminate products, while others could destroy important equipment. Pests on your commercial property are the quickest way to ruin your reputation and scare away customers. No matter what pests get into your Mississippi business, problems are sure to follow. Turn to the licensed pest control technicians here at Havard Pest Control to avoid the sanitation issues and other potential health hazards that come with pests.
Havard's Commercial Pest Control Process
At Havard Pest Control, we provide only the best services and treatments available. We offer technologically advanced forms of pest control and prevention to remove existing pest problems and to protect your Mississippi business from future infestations. The first step in our commercial pest control process is a free commercial inspection. During the inspection, our pest technicians will identify the pests invading your property and point out factors that could encourage pest activity in your commercial facility. (We also offer pest prevention services to stop pests before they have the chance to invade.) After identifying pests and problem areas in your business, our certified pest technician will work with you to develop a comprehensive pest control plan that is customized to the specific needs of your property. This can include general pest control, rodent exclusions, insect light traps, bird control, and just about any other pest control service your business may need. Havard Pest Control will also provide comprehensive documentation of your pest problem as well as an in-depth list of what services were implemented in your pest control plan.

The best way to keep your Mississippi business pest-free is with ongoing pest control services from Havard Pest Control. We always strive to improve our services to better benefit our commercial partners. Give us a call today to schedule your free inspection, or for more information about what our commercial pest services involve.
Previous
Next