Is It Time To Invest In Pest Control For Your Alabama Business?
May 17, 2022
Pests, both big and small, are not picky when it comes to which properties they invade, and your Alabama business can fall victim to a wide variety of dangerous pests. Whether the infestation is large or if it is starting small, commercial pest control is the safest and most effective way to keep your business pest-free. Havard Pest Control provides reliable, quality pest control in Alabama to help keep your business safe.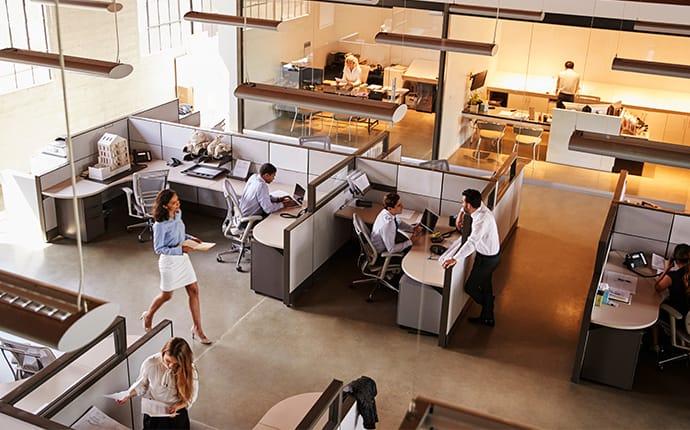 The Pests That Invade Alabama Businesses
Finding the right commercial pest control can be difficult at first because you may not even be certain which pests are invading your business.
In our area, the different pests that can potentially harm your business include:
Ants
Rodents
Birds
Cockroaches
Bed bugs
Termites
Stinging insects
Any of these pests can be incredibly damaging for your business, but a lot of the time you will not even know that you require commercial pest control services until it is too late. Many of these pests can hide behind the scenes, slowly damaging your business and jeopardizing the health and safety of your employees and customers, and when their presence is finally made known, the damage has already been done.
All The Ways Pests Can Damage A Business
Commercial pest control services should be started early because if pests are left alone for too long without removing them, your business can be severely damaged. Whether a pest infestation poses health risks, the potential for property damage, or even just creates a nuisance, your reputation can suffer and your business can be seriously harmed.
Pests like birds can be especially annoying outside, but what is worse is that if a bird problem isn't addressed in time, their droppings can begin to accumulate and pose new issues. These droppings are acidic and can erode the structure of your business, they pose a liability issue as people can potentially slip on them and hurt themselves, and they can even grow a dangerous fungus that causes histoplasmosis.
Other pests like cockroaches and rodents can also carry problematic pathogens that can cause diseases, and they can also contaminate food and surfaces as well. Pests can transmit health issues like salmonellosis, E. coli infections, hantavirus, tularemia, and more.
Pests can also damage your business extensively by destroying the structure of your business. Rodents especially will chew through almost anything, including wires, pipes, walls, insulation, and furniture. Not only can this damage the structure or contents of your building, but by chewing through items such as wires and pipes, rodents open your business up to new problems in the form of fire and water damage. Any type of pest can bring with it a lot of issues, so it is important to find quality commercial pest control early and put in preventive measures to stop them in the first place.
Pest Prevention Tips For Businesses
In addition to finding quality commercial pest control, you can better protect your business by stopping these potential invaders from coming in the first place. This can be done by keeping your business clean, cleaning up any spills and crumbs, keeping food in airtight containers, sealing cracks and holes in the perimeter of your business with a silicone-based caulk, and reducing humidity and moisture that will attract a variety of pests.
If you already have pests on your property, though, your best bet is to contact Havard Pest Control for safe and reliable commercial pest control to take care of your pest problems and keep them away for good.
How To Make Sure Pests Stay Away From Your Business
Havard Pest Control is the best commercial pest control company not only because we have more than 70 years of experience, but because we offer technologically forward solutions that are backed with a satisfaction guarantee.
For all kinds of commercial spaces, we will inspect and identify any pest problems as well as conducive areas. From there, we will offer you a customized pest management plan that fits the complex needs of your business. This can be any combination of treatments, exclusion work, traps, drain treatments, and more. We offer specialized treatments that help keep your business pest-free and safe from any future invaders.
Previous
Next