Havard Can Get Rid Of Rodents
Family owned & operated since 1947; Havard Pest Control understands the importance of keeping your home or business pest-free. Bite back against the pests you're dealing with, including mice and rats, and sign up for our comprehensive rodent control solutions today!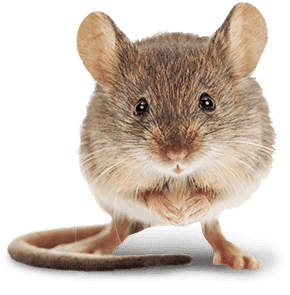 Local Rodent Control for Alabama, Louisiana, and Mississippi
At Havard Pest Control, we can help provide effective solutions for a wide variety of issues including both residential and commercial pest problems. We understand that each situation is unique, which is why we offer unique treatment methods that are customized specifically to your pest problem. With more than 70 years of experience providing pest control in Alabama, Louisiana, and Mississippi, Havard Pest Control can conquer even the hardest pest problems. For efficient and effective rodent control solutions near you, partner with us!
Our Approach To Professional Rodent Control
Once they invade, it can be difficult to eliminate the rodents that have infested your home or business. Havard Pest Control is a step ahead with expertly trained pest control technicians, 70 years of industry experience and pest knowledge, and comprehensive pest control treatments. Avoid the stress of a rodent infestation by contacting the licensed pest professionals here at Havard Pest Control for all your rodent problems. We pride ourselves on providing our customers with high-quality rodent control treatments and management options for mice, rats, and other common rodent invaders. Learn more about our approach to professional rodent control in your area below and take action against rodents before it's too late!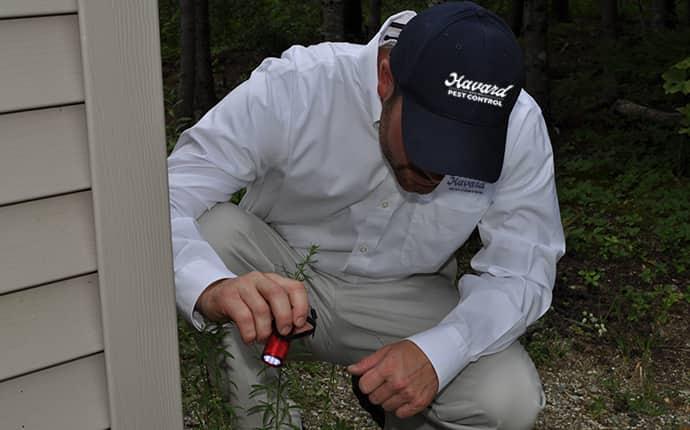 Inspection
To begin our rodent control process, one of our pest control technicians will inspect your property for mice and rats and signs of rodent activity. During this process, they will also note any conditions conducive to rodent infestations.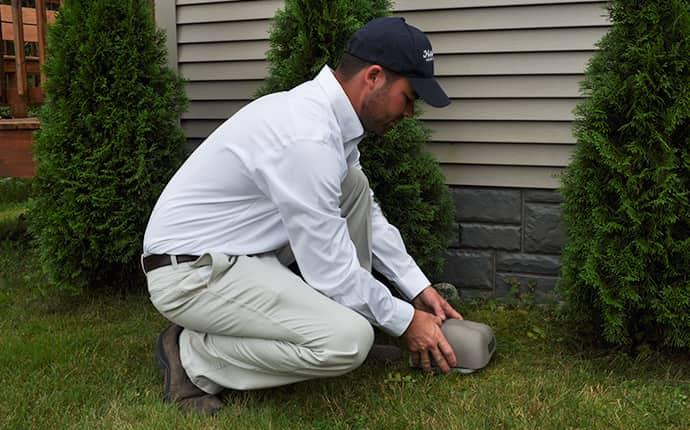 Treatment
After your comprehensive inspection has been completed, your technician will determine and discuss with you the best method of treatment based on their findings during your initial inspection and apply the solution decided upon.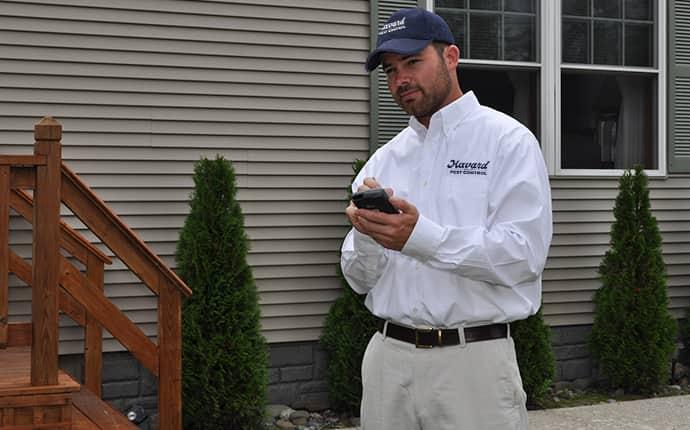 Follow-Up
At Havard Pest Control, customer satisfaction is our number one priority. If you feel that we have missed anything or are unsatisfied with your rodent control experience for any reason, reach out and let us know.
Guaranteed Rodent Control Solutions Customized For You!
At Havard Pest Control, our experienced technicians are here to help you reclaim your home or business from mice and rats. Serving Alabama, Louisiana, and Mississippi for over 70 years, we are continually dedicated to providing efficient and effective rodent control solutions and an excellent customer experience. At Havard Pest Control, we understand that rodent infestations are unique to every home or business. That's why we offer multiple affordable rodent control options to fit every situation. Learn more about our rodent control plans below!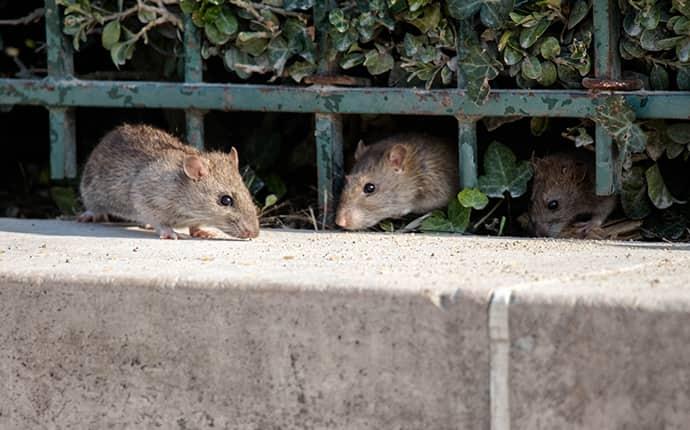 Our Rodent Control Services
Rodent Monitoring
To help manage your rodent problem, we'll install high-tech sensors attached to bait traps in strategic areas around your residential or commercial property. This allows us to detect when new rodent activity occurs on your property and take action quickly.
Exterior Rodent Bait Boxes
To keep invading rodents from getting inside, we also offer rodent bait boxes. Placed in targeted areas around the outside perimeter of your home or business, these bait stations work to lure and trap both mice and rats before they find their way inside.
Rodent Exclusion Services
After we have successfully resolved your rodent problem, we also offer rodent exclusion services to keep rodents from returning in the future. During this service, one of our highly trained pest control technicians will seal up any potential entry points that rodents could use to enter your home or business including any cracks, crevices, or gaps in the exterior foundation or walls of your residential or commercial building and any gaps around windows and under doors. This helps to deter any rodents looking for easy access inside.