Havard Knows How To Get Rid Of Pests!
Family owned & operated since 1947; Havard Pest Control understands the importance of keeping your home or business pest-free. Bite back against the pests you're dealing with, including bed bugs, and sign up for our comprehensive bed bug control solutions today!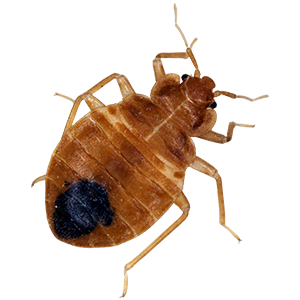 Local Bed Bug Control for Alabama, Louisiana, and Mississippi
At Havard Pest Control, we can help provide effective solutions for a wide variety of issues including both residential and commercial pest problems. We understand that each situation is unique, which is why we offer unique treatment methods that are customized specifically to your pest problem. With more than 70 years of experience providing pest control in Alabama, Louisiana, and Mississippi, Havard Pest Control can conquer even the hardest pest problems. For efficient and effective bed bug control solutions near you, partner with us!
Our Approach To Bed Bug Control
Once they invade, it can be difficult to eliminate bed bugs that have infested your home or business. Havard Pest Control is a step ahead with expertly trained pest control technicians, 70 years of industry experience and pest knowledge, and comprehensive pest control treatments. Avoid the stress of a bed bug infestation by contacting the licensed pest professionals here at Havard Pest Control for all your pest problems. Learn more about our approach to professional bed bug control in your area below and take action against bed bugs before it's too late!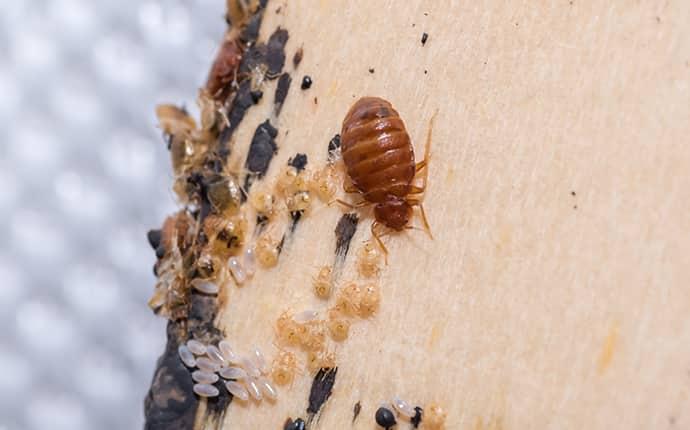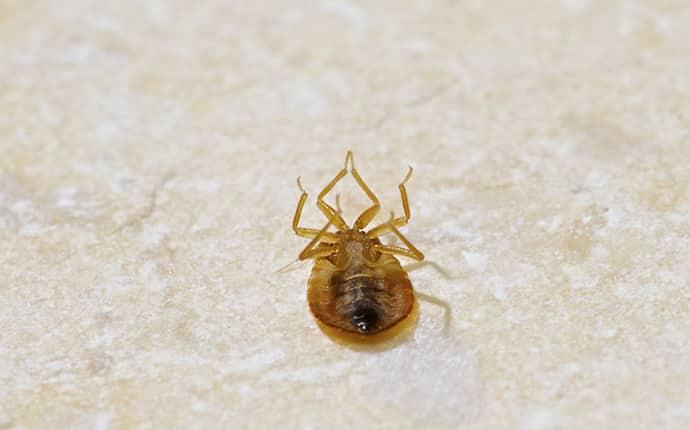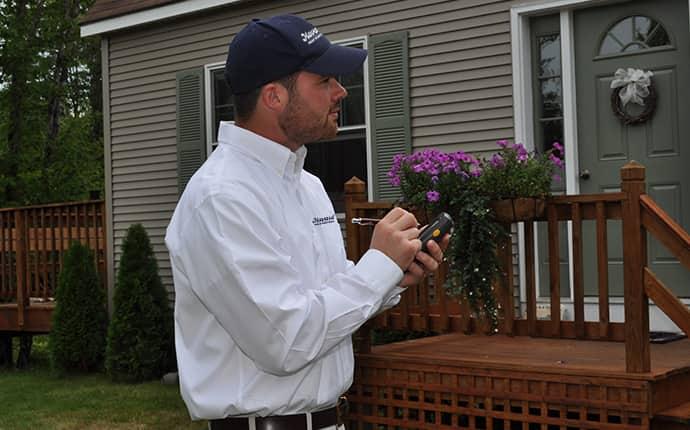 Inspection
To verify the presence of bed bugs on your property, one of our highly-trained technicians will conduct a thorough inspection of your home or business, noting any bed bugs found as well as all signs of bed bug activity.
Treatment
After performing a thorough inspection of your property, one of our licensed pest control technician will treat your whole home or business using conventional treatments to eliminate bed bugs in all stages of development.
Follow-Up
After your initial bed bug treatment, we'll return within two weeks for a follow-up service. At this time, we will inspect monitors and re-inspect your home or business for signs of bed bugs and apply a follow-up treatment.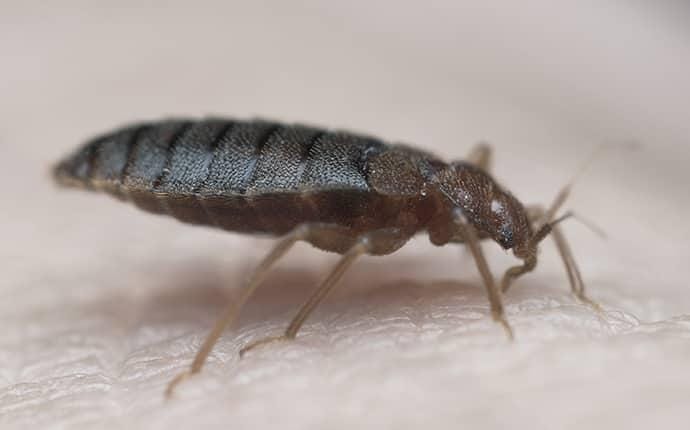 Our Bed Bug Removal Process
At Havard Pest Control, we understand that you may still have some questions about how we treat for bed bugs, so we have laid out our complete process below!
Thorough Bed Bug Inspections
To verify the presence of bed bugs and the extent of your infestation, Havard Pest Control will conduct a thorough inspection of your home including bedrooms and living rooms. We'll inspect the beds, bedroom furniture, upholstered furniture in bedrooms, living rooms, and other areas, curtains, curtain rods, and more. If bed bugs are detected, your inspector will explain the treatment and how to prepare for it. A preparation sheet will then be provided to ensure optimal results at treatment time.
Application Of Conventional Bed Bug Treatments
Once the initial inspection has been finished, Havard will apply a conventional treatment to get rid of bed bugs. A licensed pest control technician will treat the whole property, even if they find bed bugs in a single room due to a bed bug's ability to travel. Targeted treatments will be focused on cracks, crevices and other surfaces where bed bugs were detected during the inspection. They'll disassemble the bed, remove outlets to treat behind them, treat wall voids, curtain roads and more. They also broadcast or treat the entire floor area. Bed bug monitors will be set up to evaluate bed bug activity after treatments. Based on the needs of the client, they may also install mattress and box spring encasements.
Here at Havard Pest Control, your satisfaction is our guarantee. Within two weeks after your initial bed bug control service, our licensed technicians will provide a follow-up service. During this follow-up visit, one of our experienced pest control technicians will inspect monitors for signs of bed bug activity and a treatment will be provided as detailed above.