Trusted Pest Control In Columbia, Mississippi
The city of Columbia, Mississippi is filled with historic charm, natural beauty, great neighborhoods, and thriving businesses. It offers residents a high quality of life and an exceptional location. Living in Columbia, you are a stone's throw away from New Orleans, Baton Rouge, the Gulf Coast, and more. Being a Columbia resident also means you can protect your home or business from the area's toughest pests by partnering with Havard Pest Control. We have been protecting properties in Alabama, Louisiana, and Mississippi, for over 70 years. Our professionals have a deep understanding of local pest pressures and how to solve them. To learn more about our residential and commercial pest control services, give us a call today.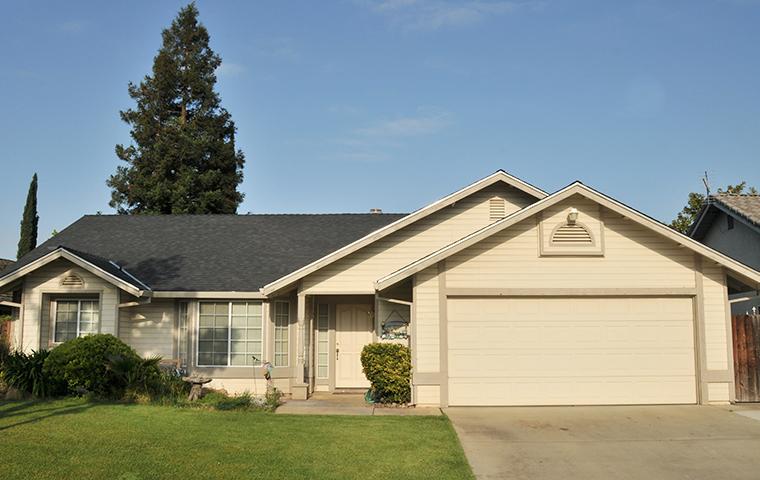 Residential Pest Control In Columbia, MS
Let the professionals at Havard Pest Control put into place the services needed to eliminate your current pest problems and prevent future pest problems. Some of the many benefits of implementing a residential pest control program include:
Peace of mind that pests won't damage your property or introduce disease and bacteria into your home.

Comfort to know that the job is being done right and that the products used are being applied in the proper manner.

Understanding that routine pest control protects what is probably your biggest investment, your home, from costly damage.
At Havard Pest Control, we have different residential pest control options available to help keep your home free of a variety of pests. To learn more, give us a call today.
How To Minimize Mosquito Exposure In Columbia, MS
Minimizing your exposure to mosquitoes is very important. Mosquitoes bite and leave large itchy welts, they swarm in large numbers, and they spread a variety of serious diseases. Not to mention they can drive any outdoor event inside. Mosquitoes live and breed outside so stopping them from finding their way onto your property can be tricky. However, there are things you can do to make your property less attractive to mosquitoes and in turn, minimize your exposure to mosquitoes.
Reduce standing water on your property. Female mosquitoes lay their eggs on areas of standing water.

Turn over containers that can collect water when not being used.

Reduce hiding spots by trimming back tall grasses and dense vegetation, and by keeping your lawn cut short.

Maintain swimming pools on your property.

Limit the number of flowering plants you have on your property.

Create a breeze with fans around decks and outdoor eating areas.

Put into place a professional mosquito reduction program from Havard Pest Control.
To minimize mosquito numbers on your Columbia property, contact the mosquito professionals at Havard Pest Control today!
Commercial Pest Control In Columbia, MS
To protect your Columbia business, customers, and employees from pests, partner with Havard Pest Control. We have a deep understanding of the pests that live in our area and we know how to keep them out of your commercial facility, away from your equipment and products, thus preventing them from causing loss of business and revenue. Our highly trained professionals provide the effective services needed to keep pests away throughout the entire year. To learn more about guarding your commercial property against ants, rodents, roaches, bed bugs, termites, and more, reach out to us today, online, or give us a call to schedule a free inspection.
Tips To Avoid Bed Bugs In Columbia, MS
To avoid introducing bed bugs into your Columbia home, we would like to provide the following tips:
Have a good understanding of what bed bugs are and what the signs of their presence look like.

Always keep personal belongings up off of the floor when in public places.

Inspect your hotel room for bed bugs before bringing your belongings into it.

Immediately wash bedding and vacuum floors in a room overnight houseguests stayed in.

Regularly vacuum your home, not forgetting areas along baseboards and the seams of upholstered furniture, mattresses, and box springs.

Immediately wash and dry newly purchased clothing on high-heat cycles.

Never purchase used mattresses, box springs, or upholstered furniture.
If you find that bed bugs have made their way into your Columbia home, call Havard Pest Control. We will act quickly and provide the services needed to completely eliminate the infestation.